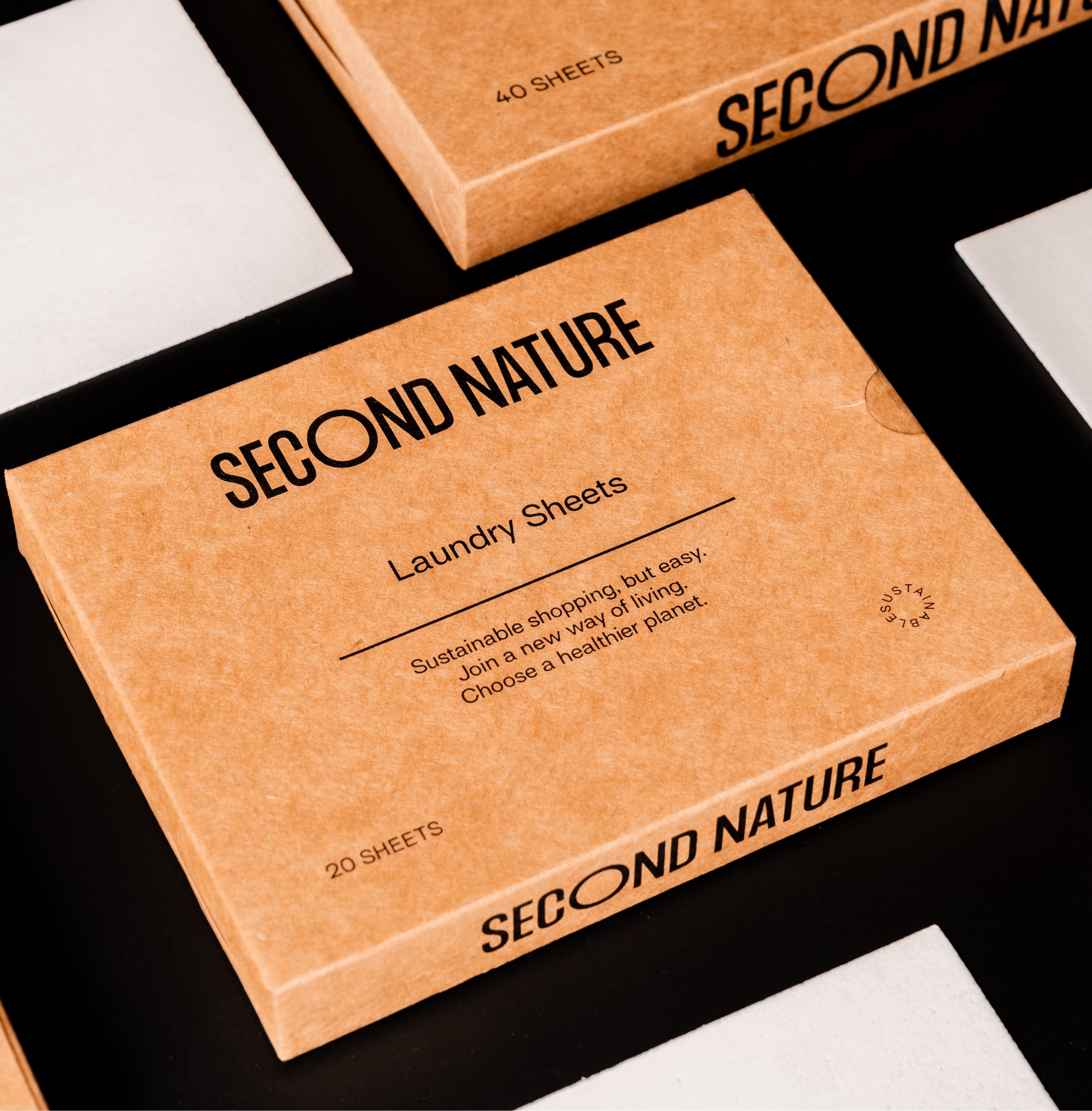 Laundry Sheets (20-40 laundry strips)
Discover the revolutionary method for doing your laundry! Stop using detergent that is unnecessarily packaged in plastic and transports water unnecessarily. The wax strips are completely vegan, easily biodegradable and are delivered at home when you want!
---
Step 1
Put your laundry in the washing machine drum
The Laundry Sheets are suitable for all types of laundry. Also for wool and silk laundry.
Step 2
Place a Laundry Sheet with the laundry
The Laundry Sheets are detergent and fabric softener in one. So you only need to add a sheet. Normal detergent or fabric softener is not necessary.
Step 3
Enjoy your clean and fresh laundry
The result... wonderfully fresh-smelling laundry! That is enjoyment, and also very sustainable.
Laundry Sheets
"This Innovative Way Of Doing Laundry Is Sustainable, Efficient And Affordable!"
Get ready to transform your laundry routine with the Second Nature Laundry Sheets: the sustainable solution for doing laundry. Discover the benefits you feel not only in your wallet, but also in the future of our planet: